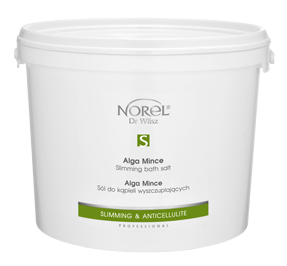 Slimming & Antycellulite
Alga Mince Slimming bath salt
Ref. PN 193
Indications: Bath salt for use during slimming, anti-cellulite and firming treatments. Use for baths or salt scrubs after mixing with Algae Mineral Mud Mask.
Ingredients: Fucus Vesiculosus and Ascophyllum Nodosum algae, salt from the salt mine in Kłodawa.
Effects:
• cleanses and detoxifies the skin
• promotes the removal of toxins to the lymphatic system
• improves metabolism and promotes lipolysis
• makes the skin tighter and firmer.
3 kg