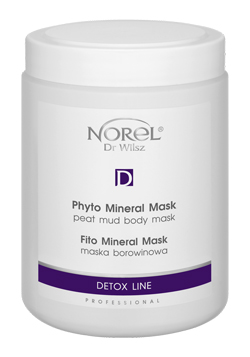 Detox Line
Phyto Mineral Mask – peat mud body mask
Ref. PN 065
Indications: A ready-to-use body mask for mature, damaged and dehydrated skin.
Ingredients: peat mud from Połczyn health resort, soy and alfalfa phytohormones, rosemary oil, brine from the salt bed in Zabłocie.
Effects:
• detoxifies and cleanses the skin
• regenerates the skin and slows down its aging
• improves microcirculation and oxygen supply to the skin
• leaves the skin firm, smooth and tight.
1000 ml