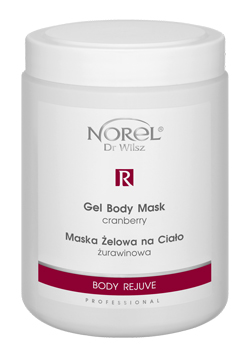 Body Rejuve
Cranberry gel body mask
Ref. PN 179
Indications: A mask for use during the Body Rejuve treatment which protects the skin from the negative consequences of intense tanning and stress.
Ingredients: cranberry extract (a rich source of stable vitamin C).
Effects:
• slows down skin aging
• stimulates collagen synthesis
• strengthens capillaries
• moisturizes the skin and makes it firmer and more elastic
• leaves the skin velvety soft and smooth.
1000 ml