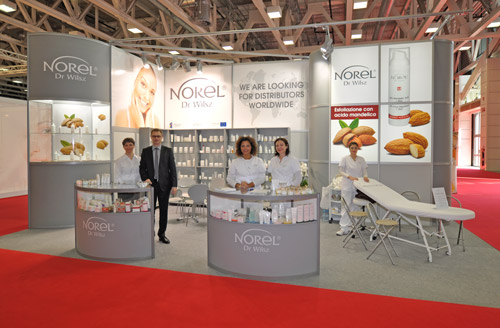 Norel. 50 years of experience in beauty care
Norel Cosmetics Laboratory has 50 years of experience in professional
beauty care. We offer over 200 products for face and body treatments
and a complete product line for home care.
Norel cosmetics are know among professional as high quality, rich
in ingredients and very effective. The quality of our products was
recognized by many industry awards including Les Nouvelles Esthétiques
(LNE) and Beauty Premium.
Products and treatments are developed in cooperation with scientists,
experts in dermatology and cosmetology. Manufacturing is done in our
own production facility in Poland according to international standards
including ISO 9000.